Transformer Repair
REPAIR, REWIND & REMANUFACTURING
Recondition, repair and remanufacturing of oil filled, dry-type core-form, and shell form transformers
25 KVA – 25,000 KVA (base rating), <= 69 KV – rectangular layer, circular layer, circular disc, circular helical and shell form design
Substation transformers
Unit substation, padmount, distribution transformers
Furnace transformers
Rectifier transformers
Network transformers
Precipitator transformers
Train transformers
Mobile substations
Voltage regulator maintenance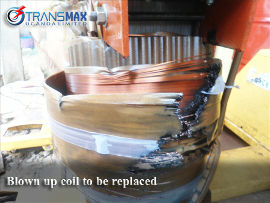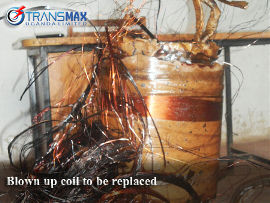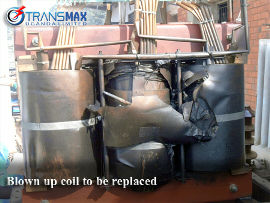 Leak Repair
Oil and nitrogen leaks are a nagging problem found with many power transformers. Due to extreme operating and environmental conditions, leaks do occur at gaskets, fittings, welds and points of physical damage. Most leaks are repairable, and Industrial Tests has the ability to find leaks and make repairs. Some of our resources include experienced personnel; equipment necessary to handle, store oil and vacuum-fill; certified, experienced welders and specialized processes/procedures for all kinds of transformer repairs.
Gauge Replacement and Calibration
In addition to replacing existing gauges, Industrial Tests can add gauges to transformers originally supplied without gauges. Scope of work can include supplying new or replacement gauges, mounting gauges on tank, running line for temperature probe, modifying tank to add probe well, wiring from the control box to gauges, calibrating the equipment and verifying operation.

Radiator and Cooler Replacement
Combining engineering expertise with high quality suppliers, Industrial Tests provides replacement radiator and/or cooler packages ready to install. Installation packages can include everything-installation drawings, radiators/coolers, pumps, piping, gaskets and hardware-or any combination of these items. In addition to supplying the parts, Industrial Tests service can then field install the equipment for a seamless, hassle-free experience. Specifications and/or drawings need to be supplied by the customer, or an Industrial Tests service technician/engineer can make a site visit to acquire any necessary dimensions and/or information.